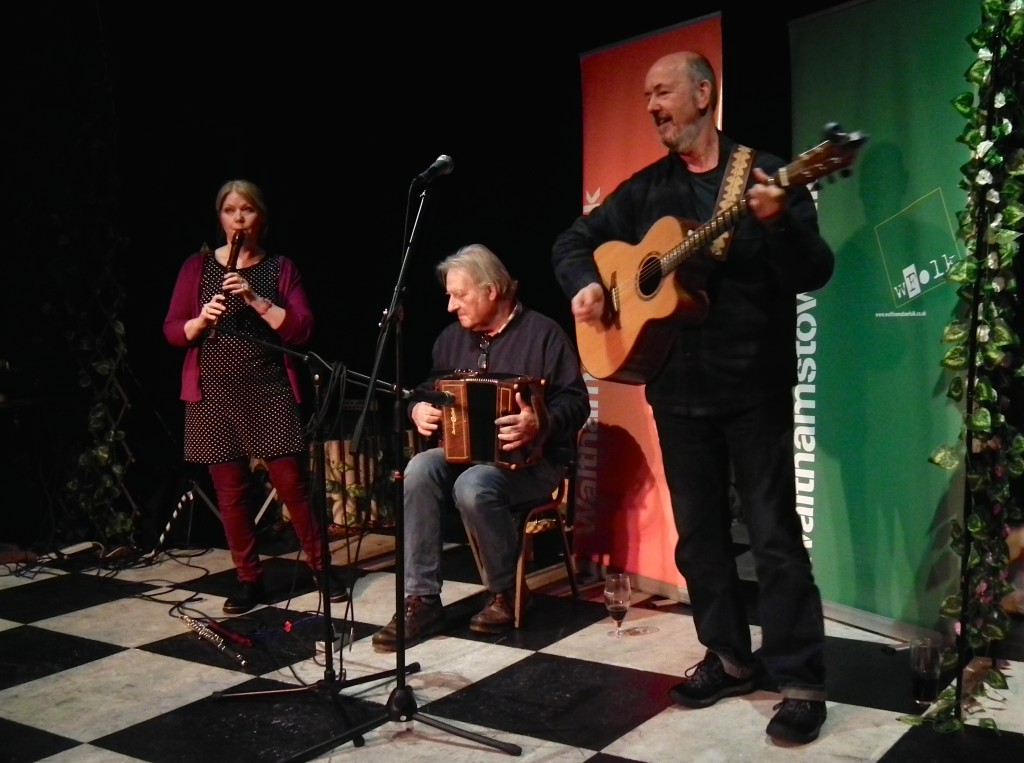 The name Rosewood is a fairly recent one, but the  members of this trio have have been performers on the folk scene for some years and have played at major UK folk festivals as well as on the club circuit. Members of Rosewood have played or still play in  Bof!, Bass Instincts and The Hosepipe Band.
Rosewood are based in East Anglia and most of their recent and forthcoming bookings are in the south and east of the country. However, they are happy to travel anywhere in the country to play at clubs or festivals.
Rosewood sing and play traditional and contemporary songs and instrumentals, some of which they have written themselves. Their unique features are the variety of their source material and the range of  instruments they play. Depending on venues these may include bandoneon, hammered dulcimer, bagpipes, bouzouki, concertina and deskbells.
The members of Rosewood are:
Val Woollard
Bagpipes, Recorder, Flute, Hammered dulcimer, Desk Bells, Saxophone, Vocals
Phil Lyons
Guitar, Ukulele, Bouzouki, Vocals
Simon Haines
Melodeons, Concertina, Bandoneon, Vocals
The band's 13-track CD, Rife & Strife & Mirth & Fun is available HERE